Sphere of Life Series - Maus Earth Cremation Urn - IUFH116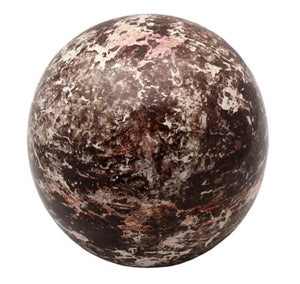 The sun, the Earth, the planets and every heavenly orb glorify this amazing depiction. Infinity presents the most beautiful range of urns in their Sphere of Life range. These beautiful spherical urns come in beautiful graphical painted or hand carved mesmerizing designs that adds a whole new immortal touch to the journey of the soul.
Urn Bag included with Urn. Protected with high quality glossy coat, handcrafted by Infinityurns.
Capacity: 200 cubic inches
Color - Brown and White (as picture)

Height: 9" Width 9"