Scratch & Dent Rosewood Tower Urn with Praying Hands - IUWD108-PH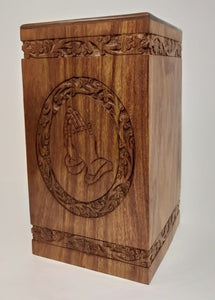 Scratch & dent urns have limited availability and are only available if we receive some that can be used. These sales are final and can not be returned. Imperfections vary.
Dimensions: 11" x 6" x 6"
Volume: 200 cu. in.