Scratch & Dent Rosewood S Urn - IUWD100-Plain Small Urn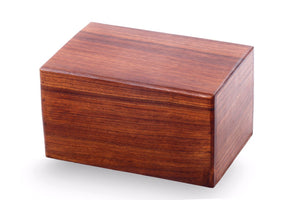 Scratch and Dent Urns are limited and are made available only if we have some that can be used. These are final sale items and cannot be returned.
Small Size: 6" L x 4" W x 3" H
Small Volume: 30 cu. in.