Sports Series - Bowling Pin Memorial Urn - IUSP108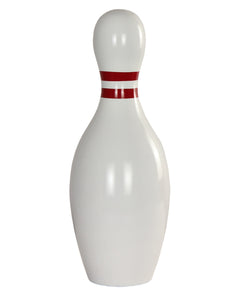 This Bowling Memorial Pin Urn is designed carefully to feature the exact look of bowling pin. This urn conserves your precious memories and symbolizes the baseball sport lover. The urn is made from high quality metal and the perfect white coating give it a realistic look.
Color : White w/ Red accent
Urn Size : H 16" x W 5-1/2" x L 5-1/2"
volume : 210 cu in